open

creative

accountable

Our culture is what defines our business. At Chaos, everyone has a voice, we work together as a team. We are a 'we', not a 'me' business.

We nurture out of the box thinking and use deep understanding of the subject and opportunity to solve problems. We are entrepreneurial in our approach to work – if there is a better way to do it, we find it and we apply it.

We are accountable to ourselves, our business and our clients. Our unquestionable remit is to create work that is great, not just good and certainly not just ok. Ultimately, and this is a big deal for us, we are here to do the best work of our lives and be proud of it.

For us and for our clients, we believe that together we can achieve anything.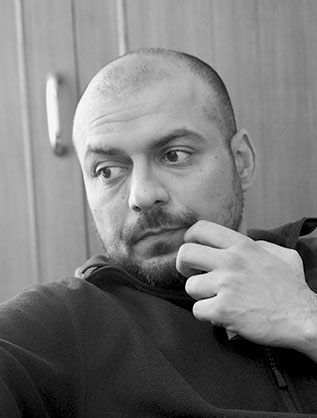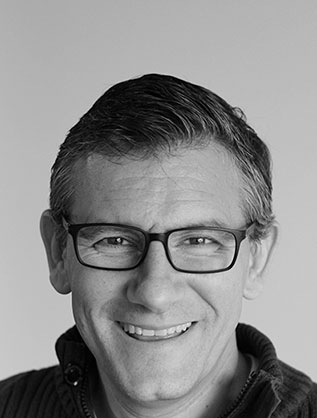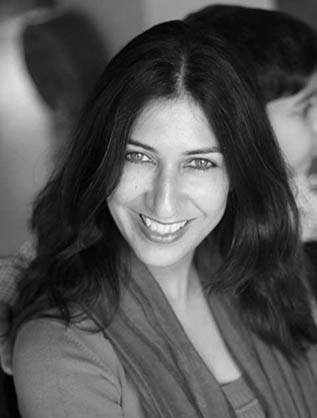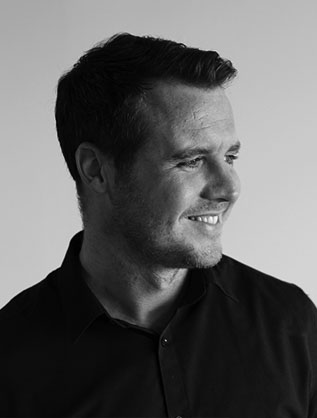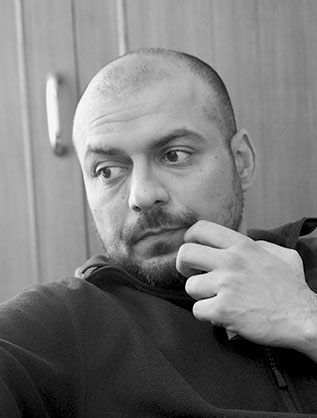 Rajat
Founder & CEO
Equipped with an impeccable portfolio of clients, Rajat has over 18 years of experience, of which 8 have been as an entrepreneur.
Prior to starting Chaos, Rajat was part of the Brand Team at Bennet, Coleman and Co. Ltd, handling the Times of India brand. His experience in advertising includes time spent at FCB Ulka, Leo Burnett and Euro RSCG, where he worked on businesses such as Coca Cola, Sony, Colgate, Canon, Whirlpool and ONGC, among many others.
He has worked on projects not only in India, but also across international markets, in Europe, Asia, Africa and South East Asia, and believes that start up knowledge is the key to understanding businesses.
When it comes to his free time, Rajat is an avid photographer and golfer, loves his part-time job as a football coach and is also a travel enthusiast.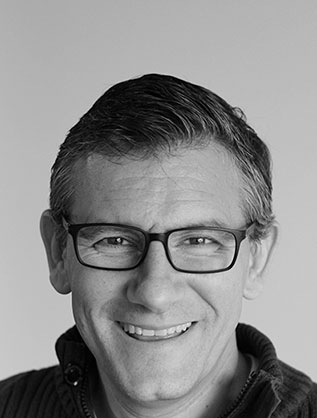 Stefano
Even after all this time, my ambition remains the same - to help clients, big and small, but unreservedly ambitious make a real and tangible difference to their world. I'm up for it if you are!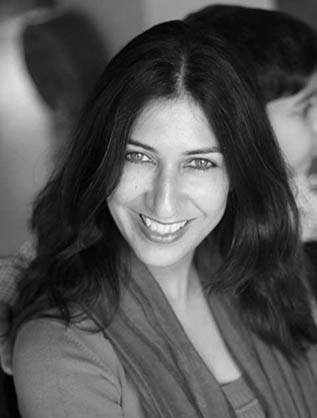 Rachna
COO
A specialist in communication and establishing a market for new brands, Rachna has worked across a wide array of products including food, alcohol and fashion.
She is the editor of Frames magazine, the lifestyle publication of Bajaj Finserv Lending, and was instrumental in organizing the international festival, 'Taste of Mumbai' in March 2013, establishing herself as an integral member of the Chaos team.
Rachna loves the outdoors, grabbing every opportunity to try out new activities and explore destinations the world over.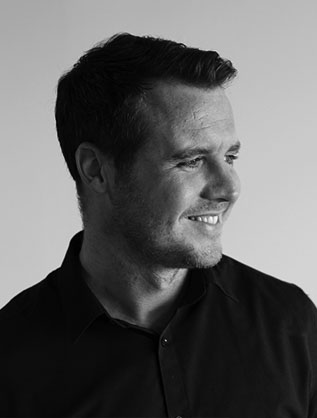 Patrick
Patrick is extremely passionate about creating brands that stand out and can hold their own in International markets. He has an ability to bring out the best in creative ideas in others.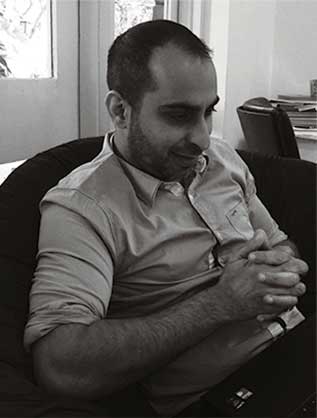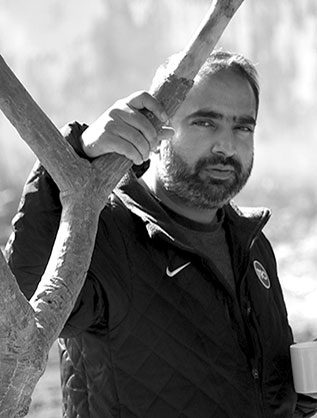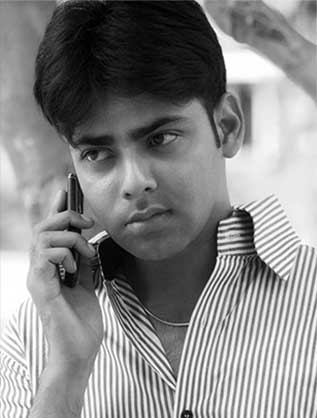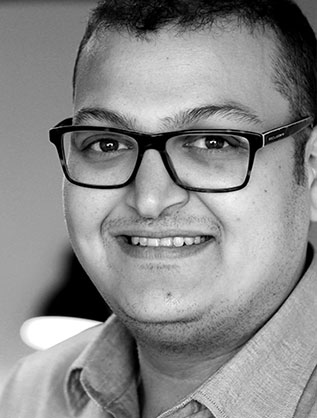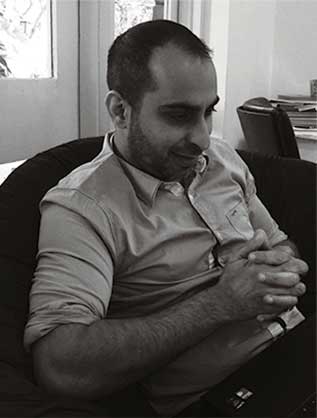 Ikshit
Creative Director
Ikshit started out as a copy writer in Triton Communications in 2002. In his subsequent stints in agencies such as TBWA, Law and Kenneth and Tree Design, he expanded his profile to include different facets of advertising, including client management and strategic planning. He is continually keen to acquire newer skills and add ability and knowledge to his skill set. He has studied English Literature from Delhi University.
He has handled the creative and strategic duties for Vodafone, adidas, Sony, Honda Two Wheelers, TATA, National Geographic Channel, Dabur, Pedigree, Skoda, Fiama Di Wills etc.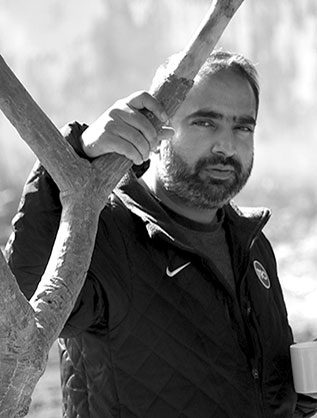 Hitesh
Creative Director
Hitesh has that rare ability of being able to come up with a myriad of ideas that are extremely different from one another.
He has a knack of conjuring absolutely fresh ideas with each project, allowing Chaos to guarantee different solutions to suit the highly diverse needs of our large and diverse group of customers.
A master of his crafts, Hitesh has a vast experience in environment graphics, signage, print design, product, packaging, exhibition and event design, and photography.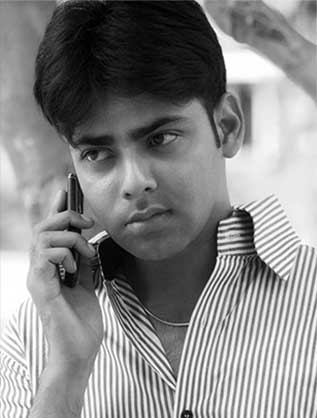 Abhishek
Client Services & Digital Lead
Abhishek is skilled in business planning, project pipeline management, implementing strategic initiatives and removing operational bottlenecks. He is adept at Logic Design and problem identification. He has been handling diverse clients in FMCG, Retail, Hospitality and Financial Services for Chaos.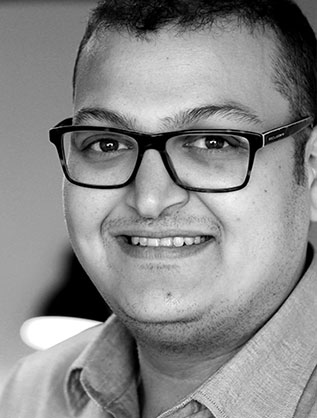 Vivek
Part of the founding team of Chaos Global; a true Marwari who somehow became an engineer; go to him for deep diving and solving the problem.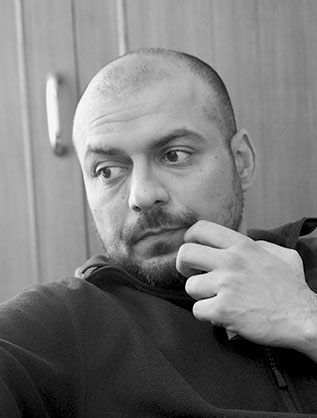 Bhavini
Associate Creative Director
Bhavini is a Visual Arts graduate from the Faculty of Fine Arts, MS University, Baroda. She offers completely fresh approach to designing creatives, reflecting the colours of her escapades. Her adventurous side imbibes fearlessness in her work and an ease to explore new frontiers. Her free spirit and knack of conjuring up something new for each client have equipped her with the ability to independently handle entire projects.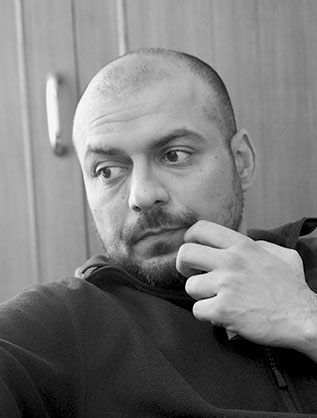 Pallak
Sr. Designer
Pallak is a visual communications graduate from Srishti School of Art, Design and Technology. She worked on a number of freelance projects for a year before joining Chaos. Her love for design comes from a unique perspective; she believes that design is the space between art and reality, and that is the space which she not only wishes to explore, but strives to grow in.